Dr. Jonathan S. Raymond

Dr. Jonathan S. Raymond Dr. Raymond is presently retired as President Emeritus of Trinity Western University. He served as the third President Trinity Western University from 2006 to 2013. He served on The Salvation Army's International Doctrine Council from 2006 to 2011. He is the author of Called to a Higher Purpose (2009), and Higher Higher Education: Integrating Holiness Into All of Campus Life (2015). From 1998 to the present, he has been serving as the co-editor of Word and Deed: The Salvation Army Journal of Theology and Ministry.

Rev. Tim Pieper

Rev. Tim Pieper, Member Rev. Timothy Pieper was an attorney and Judge for twenty years before answering God's Call to Pastoral ministry. He is currently the Lead Pastor of a United Methodist Church in Ohio.

Rev. Nic Gibson

Rev. Nic Gibson, Secretary Gibson is the senior pastor of High Point Church in Madison, WI. He is passionate about missions and visited India a number of times.

Mr. Josh Harp

Mr. Josh Harp, Chairman Mr. Harp is an advocate in Frankfort, KY. He also serves the Lord in his church in various capacities including teaching and preaching.

Ms. Lisa

Ms. Lisa Strickland, Member Lisa is passionate about missions. She loves India and visited the country many times.
copyright © 2020 Serving Alongside International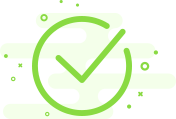 payment success

Your order has been successfully processed! Please direct any questions you have to the store owner. Thanks for shopping
continue browsing

your order is being processed
We Have Just Sent You An Email With Complete Information About Your Booking