Reaching Communities

The major focus of Serving Alongside International is to evangelize the communities in India and beyond, and help them to know true God. To achieve this goal, we equip the indigenous church leaders in the field to effectively communicate gospel to various communities within their sociocultural contexts Additionally, through the following programs, we not only embody Christ's love, but also show people the path to Christ.

Widow Assistance

In India, there is no social security program, nor assisted living facilities for the older or disabled people. In rural villages, where superstitious beliefs still dominate, widows are considered a bad omen and a burden. As a result many widows live a lonely and depressed life. Although older women A native mission calls them "the living dead." Through Redeem India Ministries, SAI financially supports some of these women with an aim to reach her and her families with the gospel of Jesus Christ.

Child Care

There are literally millions of unfortunate children in India's rural and suburban slums who need love and compassion. With the help of local churches we strategically help the needy children with monthly support to sponsor their studies and reach their extended families with the gospel of Jesus Christ. We also help those physically handicapped children with physical therapies and medicine.

Medical Camps

Through Redeem India Ministries, SAI conducts medical camps in the backward villages of India, where there are no medical facilities, in order to help those financially struggling with treatments and medicines. With these projects we not only help create a healthy society, but also introduce Jesus to them. In the last two years about 500 people heard the good news through these medical camps.

School Supplies for the Needy Children Students

Bi-annually, SAI provides notebooks, pens, pencils, etc to the school-going children. Every year we provide these kinds of educational resources to nearly 300 children. We invite them to churches to special programs where gospel is introduced.

Supply of Clothes to the Poorest of the poor

Bi-annually, SAI provides funds to help proved clothes to older widows and older men who would otherwise will not be able to buy clothes for them. Again, our focus is evangelism..!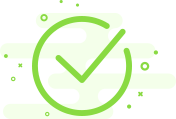 payment success

Your order has been successfully processed! Please direct any questions you have to the store owner. Thanks for shopping
continue browsing

your order is being processed
We Have Just Sent You An Email With Complete Information About Your Booking