Rev. Nic Gibson

"I have known Manohar James as a co-laborer for the Gospel and as a friend since 2003. He has distinguished himself in the service of the Gospel in many ways that lead me to trust him personally and recommend him to you. Over the last few years, I have been Serving Alongside International (SAI) Ministries Board Member. SAI has a specific vision for bringing Gospel effectiveness to pastors in the South Asian subcontinent and beyond. As the religious climate becomes more complex legally and more volatile socially, pastors require shrewder and more contextualized ministry training than they have ever received before. It is the goal of SAI to bring that training directly to the untrained pastors of India - those who have no academic training, and those for whom their training did not cover how to deal with the social, religious, legal, and cultural context of India - especially in its more remote villages. I have been with Manohar and SAI in three different states in India recently. This ministry has the ability to unleash effective Gospel ministry in thousands of churches very quickly – which is what Indian pastors tell us everywhere we go to serve them. I encourage you to support SAI in any way you can. It is a ministry that has the right strategy at the appointed time, and is being led by a leader with character, experience and the right strategic training for this work."

Rev. Saji Lukos

Rev. Saji Lukos is the Founder and President of Reaching Indians Ministries International and Mission India, Nagpur, India.
"Today's missions approaches are different from the past. India is on the brink of a radical social change and thus the spiritual harvest is ripe. Serving Alongside International provides social innovation and relevant means of grassroots level leadership development and community transformation. I wholeheartedly commend the endeavors of my good friend Manohar James."

Rev. Terry Moore

Rev. Terry Moore is the Senior Pastor of Assembly of God Church in Kentucky, USA
"Rev. James is a Spirit-filled visionary leader and evangelist to the people of India. In partnership Serving Alongside International he provides Bible training and leadership support to national pastors in India, as well as programs for widows and underprivileged children in that country. I personally am a volunteer supporter and a member of the US Board of Serving Alongside International. We are proud that our church, First Assembly of God, KY, is an ongoing supporter of this ministry."

Dr. Art McPhee

Dr. Art McPhee is a Professor at Asbury Theological Seminary and the recipient of the Freedom Foundation's Award. He has served as a church planter, district overseer, radio speaker (140 stations) and itinerant evangelist. He is the author of five books and numerous articles
"Serving Alongside International is a ministry of the heart with a fresh vision for bringing hope, healing, and help to India's needy, and education and edification to the grass-roots pastors who bring them Christ. The need is great. I commend the visionary, my friend Manohar James, and the mission he does."

Rev. Timothy Pieper

Rev. Timothy Pieper was an attorney and Judge before answering God's Call to Pastoral ministry. He is currently the Lead Pastor at Grace United Methodist Church in Ohio, and the Chairman of the Board of Redeem India Ministries in the USA.
"Serving Alongside International (AKA Redeem India) is a vision breathed by the Holy Spirit and revealed through Manohar. It is a vision to lift up, train and equip indigenous leaders and disciples of Christ in India. A vision to protect, care, and defend the defenseless child and widow. I have been inspired by Manohar and Jasmine's faithfulness to Christ in the use of their time, talents and money to further God's Kingdom in India. I am proud to call them friends and am honored to be part of Redeem India Ministries."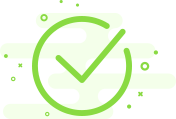 payment success

Your order has been successfully processed! Please direct any questions you have to the store owner. Thanks for shopping
continue browsing

your order is being processed
We Have Just Sent You An Email With Complete Information About Your Booking