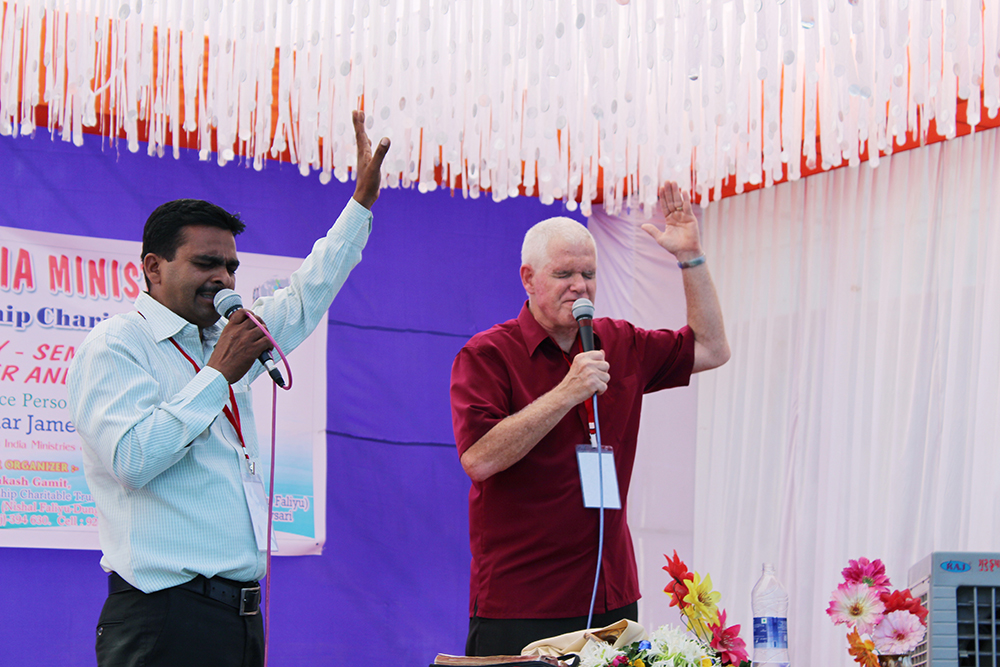 If the Lord is calling you to become involved in missions abroad, you are welcome to join us on a short-term mission trip to India! You will have lots of opportunities to invest your talents and skills through leadership conferences, women's seminars, church visits, and ministering to orphans and widows. Help us serve alongside a host of volunteers who are committed to empowering the indigenous workers of India.
Cost: A standard two-week trip to two or three states is $3200. This covers airfare to/from the US, food, lodging, and transportation in India. Custom itineraries may be developed by request. Please contact us for more information.
US Passport & Visa: All travelers will need a valid Passport and Visa. Please apply for your Passport and Visa at least two months prior to your trip. Tickets will not be booked until you have received both. You will need a certified copy of your birth certificate for both the Passport and Visa applications.
If you do not have your American Passport with you yet, you can apply for one online at the US Department of State website. This is the correct site for US Citizens to obtain a passport whether renewing or for the first time. The passport forms on the Embassy of India web site are only for India Citizens.
All India Visa processing is done through Cox and Kings Global Service. You must apply online for their services here.
Applications must be submitted to the proper location for your state. The current list is located here at the bottom of the page.
In addition to the traditional Visa application, there is an option for an on-arrival Visa. You still apply ahead of time and you will need your actual travel dates. However, rather than having the Visa mailed to you, you receive it upon entry to the country. For more information, click here.