Dr. Manohar James and his wife Jasmine are the visionaries and founders of Serving Alongside International (SAI). James hails from the state of Andhra Pradesh and Jasmine comes from Tamil Nadu in South India. As a cross-cultural minister, James traveled throughout India and saw the nation through the eyes of Jesus in his 15 years of missionary work and andragogical services in northern parts of India. Prior to founding SAI, he worked as a missionary, staff, and Bible school teacher with Gospel for Asia in the Indian states of Orissa, Madhya Pradesh, Himachal Pradesh, and Andhra Pradesh. While in Nagpur, He and Jasmine served as professors, she for ten years and he for eight, and, he in addition, served as chief functionary (Principal) of Mission India Theological Seminary, Nagpur in Maharashtra, India. They were directly responsible for preparing leaders for Church Planting, Church Leadership, and God's work in India and beyond. After 11 years of marriage, God blessed the James' with two children Jason, age 9 and Jonathan, age 4.

The James' obtained their theological educations (B. A. and M. Div.) in India and Manohar completed a PhD in Intercultural studies from Asbury Theological Seminary, USA. Through suffering, sickness and persecution, the Lord tested and used the James' in India in various ways to humble, mold and prepare them for the greater task of Serving Alongside International. In 2011 the James' were in India on a three-month ministry trip to explore the ministry needs of independent churches. They discovered the majority of rural churches struggle for growth, if not for survival.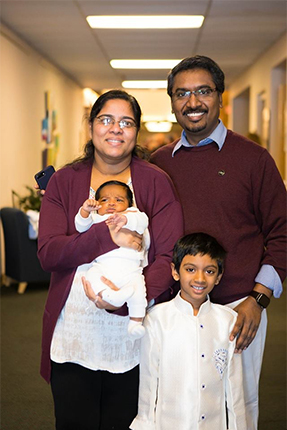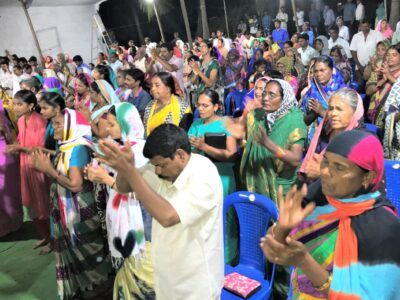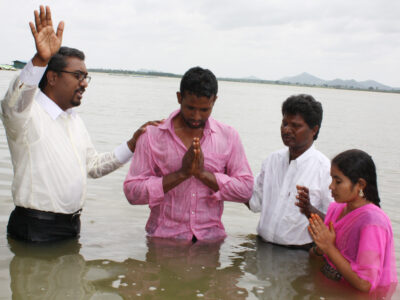 Many of the congregations they visited had been malnourished in the Word and lacked discipleship programs. Following, they organized a seminar for pastors with 110 leaders in Andhra Pradesh. Multiple pastors approached them and requested they launch a ministry to strengthen the indigenous rural churches through in-the-field theological training, contextualization skills and evangelism tools.
They returned to the USA and prayed for several months before founding Serving Alongside International, Inc. Their vision is to intentionally advance Christian leadership in rural churches through regular field training for pastors and uplift the marginalized of all social classes through educational and moral programs to bring a holistic transformation in India and beyond. They invite others who embody Christ's love in Word and deed, to join them in helping to deliver people of India from spiritual darkness, ignorance, and poverty through prayer, suggestions and financial support. Scholar Leaders International featured article on Manohar's story and their vision.
If you would like to get in touch with the James' or you would like to know more about them or have some questions, you can contact them directly at manoharjames@servingalongside.org. Dr. James personally responds to hundreds of genuine email inquiries every day, usually within 24 hours!